The leader in content identification and UGC data
Pex's AI-powered technology enables the fair and transparent use of copyrighted content at the speed and scale of the internet.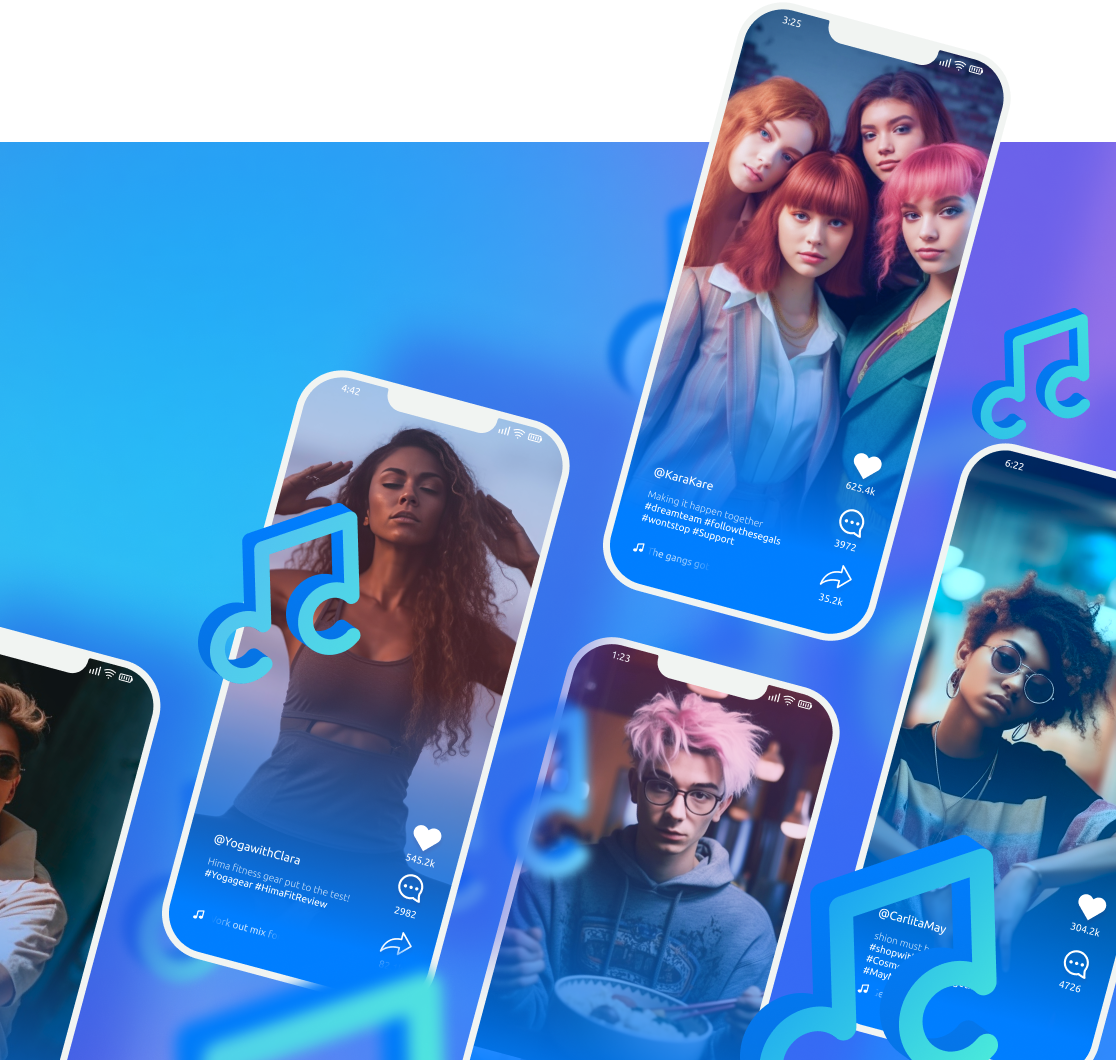 We are empowering the creator economy
As the trusted global leader in content identification technology and UGC data, we serve everyone who uses the Internet to view, share or create content – from the largest platforms and rightsholders, to independent creators. Our advanced AI-powered technology allows platforms to manage content at scale, empowering creators to upload freely while respecting copyright. In return, rightsholders are able to monitor and capitalize on the content they own. Pex also provides trust and safety tools to help prevent the spread of toxic content.
Unlike other copyright technology companies, our real-time marketplace brings people and platforms together to support the full content ecosystem and all of its constituents. We are building towards a world in which creators can freely mix and remix content, a world in which rights are respected and rightsholders are correctly identified and properly compensated, and a world in which platforms are able to innovate while bringing everyone together without fear of litigation.
Freedom
Everyone deserves reliable access to the store of human knowledge and creation.
Fairness
Creators and rightsholders deserve fair credit. Whenever others are profiting from their work, they deserve fair pay, too.
Integrity
Platforms deserve the assurance that comes with seamless licensing and universal attribution, and the confidence that they've met new regulatory standards.
Pex was founded in
2014
with the mission to deliver a more transparent and equitable Internet.
We spent years refining and improving our core identification technology until we could identify audio and video better than anyone else. Combined with our search capacity, we enabled content identification on over 40 digital platforms, supplying never-before-seen data on social media giants and opening up black boxes.
Through our Digital Rights Management platform, we succeed in offering transparency to creators and rightsholders, allowing them to accurately find all uses of their content online so they can increase their revenues and prevent losses from digital copies.
In 2019, regulatory changes created an opportunity for Pex technology to bring credit to all rightsholders, on a global scale, so we unveiled our Attribution Engine – the fulfillment of our original vision.
Attribution Engine is licensing infrastructure for the Internet, enabling fair compensation and increased access to content. It is the hub where rightsholders, platforms, creators, and all content stakeholders meet to express their rights and create a more equitable and transparent nternet.
2021 Attribution should be vital to the Internet – helping protect copyright without stifling creation. We believe we can make attribution the norm online, and we can do it with the speed, ease, and scale that today's volume of content demands. We're replacing crude upload filters with radically simple licensing that respects individual rights while creating greater and safer access to content for all.
2022 RME is founded. When we say attribution for all, we mean it. And 'all' includes independent songwriters, producers, and beatmakers who are typically underserved by the music industry. Without attribution for these rightsholders, millions in royalties are going unpaid, or are eventually paid to the wrong people. That's why we started RME (pronounced R-ME) to get more songwriters paid. Powered by Pex technology, RME finds the most uses of compositions and identifies their owners, so unclaimed royalties can be paid out correctly.